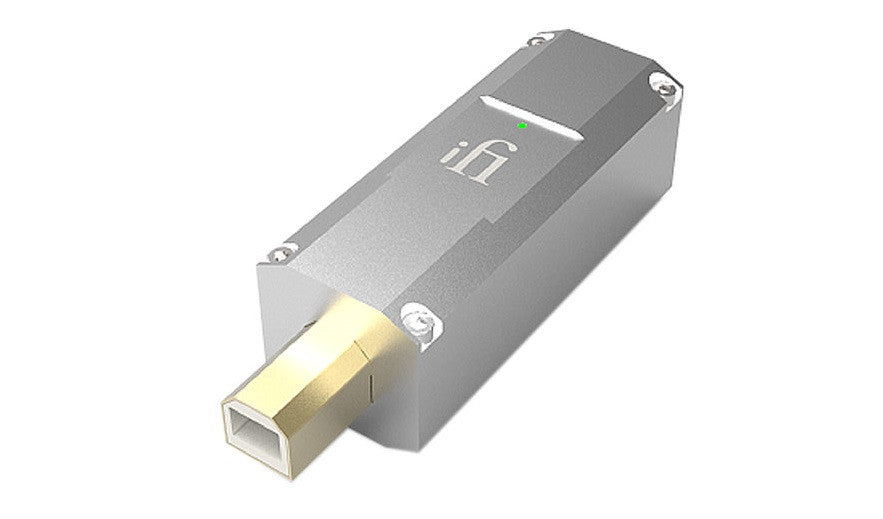 iFi Accessory - iPurifier
The USB transmission standard was not designed for high-quality audio: audio/power/ground are all 'lumped into one' cable for printers, hard-disk drives and the like. In the pursuit of the highest-quality of USB audio playback, this is akin to placing dedicated audio interconnects and high-current power cables together, which is clearly far from ideal.
Electro Magnetic Compatibility (EMC) issues inevitably arise, characterised by a harsh, edgy sound.
The iPurifier does one job and one job only; it cleans and filters audio + power at the end of the digital chain; just prior to the digital signal entering the DAC .
The specially-designed circuit restores the 'signal waveform' and puts the 'analogue' back into USB audio for a true, life-like presentation.
Future-proofed, it is able to handle high-resolution PCM/DSD and DXD at all levels. A: all DACs gain a sonic uplift.


Specifications
| | |
| --- | --- |
| | High-Speed USB Audio Class 2.0 (384kHz and beyond supported) |
| | Impedance: 90 ohms |
| | Connectors: FINAL machined alloy connectors |
| | Dimensions:62(l) x 19 (w) x 18 (h) mm |
| | Weight:32g (0.0705lbs) |